The color code of Miguel Neiva is called ColorAdd® because it is based on the mix of colors. The basic colors red, yellow and blue are indicated by simple symbols.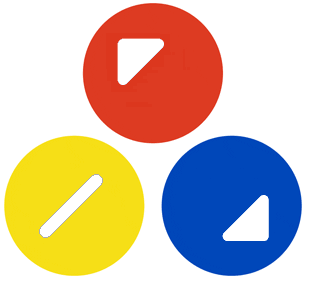 When these colors are mixed, new colors are created. The symbols are combined to identify these colors.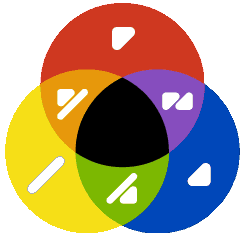 In combination with the symbols for white and
black, which are indicated by frames

or by inverse representation

, further color gradations result:


white
black
red
light red
dark red
yellow
light yellow
dark yellow
blue
light blue
dark blue
red + yellow = orange
light orange
dark orange
yellow + blue = green
light green
dark green
red + [green] = brown
light brown
dark brown
red + blue = violet
light violet
dark violet

(light)

gray
dark gray
silver
gold

The system of ColorAdd is easy to understand, well accepted by the population and therefore can greatly facilitate the life of colorblind people in many areas.

graphic print versions of ColorAdd Code

[text version of ColorAdd Code ]

the english original site of ColorAdd: www.coloradd.net



Applications of ColorAdd ®
There are very different types of color blindness or color vision deficiency. For example, some people do not see reds and therefore can not distinguish yellow, red or green apples.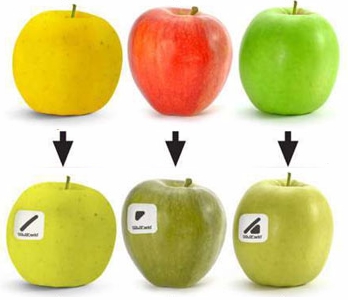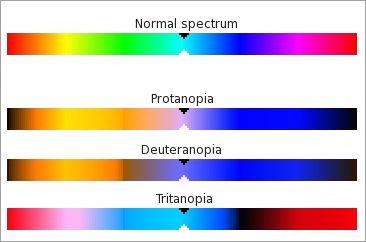 Here would be a labeling of the apple variety (perhaps also on the shelf) with the appropriate color code help a lot.
---
Other people barely perceive colors, their world is gray. Since it can come in the choice of clothing ever very embarrassing situations.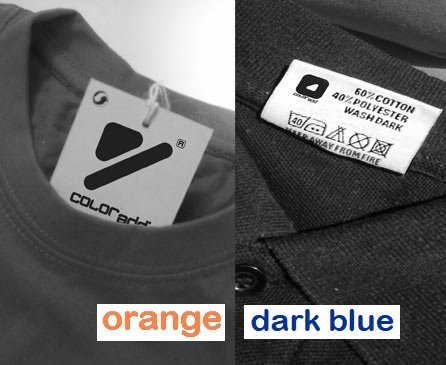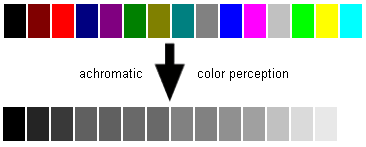 If clothes are already provided with a corresponding color code during production, this is a great help for all color- blind people when they are shopping and choosing their daily clothing.
---
Whether in subway networks or underground garages, in sports facilities or hospitals, the color coding is used everywhere for orientation or classification. This is a great challenge for color-blind people.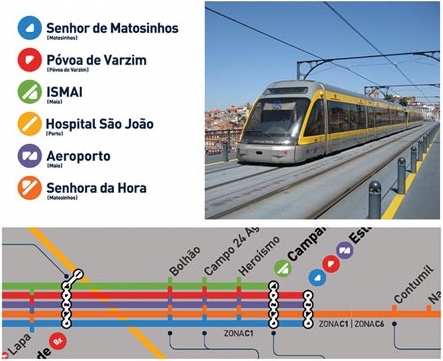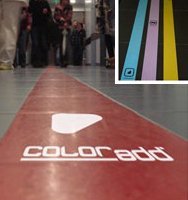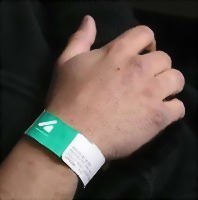 Here, the application of color coding can also facilitate people without defective vision the orientation for example in bad lighting.

---
Even color-blind people want to be creative or for professional reasons have to deal with colors on paper or on the computer. ColorAdd can help here!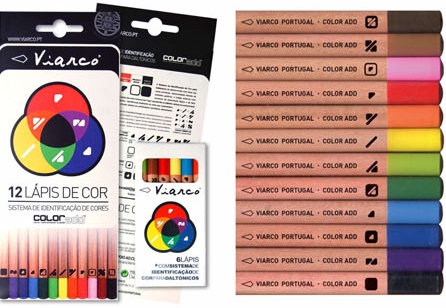 Even with websites you should consider the concerns of colorblind. When choosing the text color, depending on the color of the background, the contrast is just as important as the color difference. The following tool can help the web designer to decide:

Download of Color Contrast Analyzer

---
But even for the blind this color code is usable, if it has been designed as a tactile relief.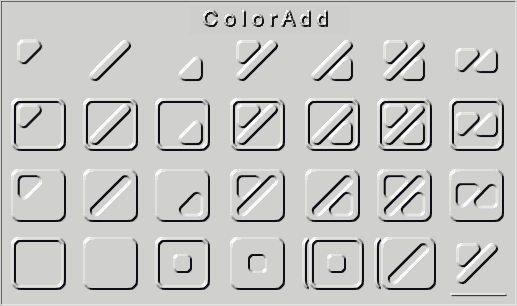 However, it must always be clear (as with the ground markings) where at the symbol is above and below. This can be characterized by an additional line below.

the english original page of ColorAdd:
www.coloradd.net